Hanson Hills Classic – February 18, 2018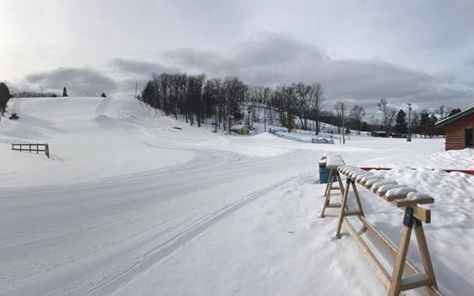 Hanson Hills Classic
<->
Meijer State Games- Hanson Hills Classic Update – Classic Race will be moved from Hanson Hills to Forbush Corner's Sunday February 18th
Classic Race will be moved from Hanson Hills to Forbush Corner's Sunday February 18th.
Due to the recent warm-up the trail system at Hanson Hills has taken quite the beating. Our Classic tracks have become very icy, and have a lot of bare spots on our designated race course. With the ice base and little snow that we have on top, it is impossible for us to reset any safe/skiable track for this weekends race.
However our good friends at Forbush Corner's are willing to host our Classic Race on their trail system, saving our MI-CUP races for the second time this year!! Larry (Forbush) reports that they have good coverage on their trail system and he will be able to set tracks on Badlands and Rollercoaster for Sunday's Classic Races.
We will still shoot for a 10am Start, 15 second intervals. Racers will do 2 laps equaling around 12-13KM. Registration will run from 8-9:30am on Sunday.
Thank you Forbush!! I hope to see everyone on Sunday.
-Justin Andre
<>
Visit Hanson Hills Recreation Area Website >>>>
<>
Upcoming Events at Hanson Hills
<>