Cross Country Ski Headquarters
 – Ski Clinic with Jordyn Ross – December 9, 2017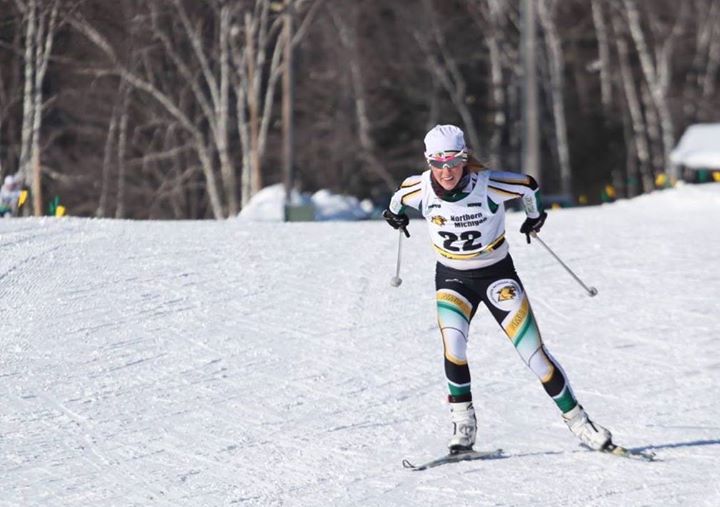 Jordyn Ross, former NMU skier and arguably the fastest female skier in the Michigan Cup, will be leading our annual season kick-off clinic on Saturday, December 9th.
CLINIC OFFERING VIDEO FEEDBACK! One of the best ways to improve as a skier is to actually see yourself skiing. So, along with realtime coaching, Jordyn will have a pro videographer (Ernie Brumbaugh) film each participant throughout the clinic. Afterwards, Jordyn will provide personalized video feedback!
Clinic Schedule:
Level 1-2 Skate Clinic (beginner/intermediate): 10:00am – 11:00am
Level 1-2 Classic Clinic (beginner/intermediate): 11:30am – 12:30pm
Level 2-3 Skate Clinic (intermediate/advanced): 1:30pm – 2:30pm
Level 2-3 Classic Clinic (intermediate/advanced): 3:00pm – 4:00pm
The cost per clinic is $15, or two for $25. Space is limited, so sign up soon by clicking the "Get Tickets" link above, calling 800-832-2663, or emailing info@crosscountryski.com.
Stick around for the Toko Wax Clinic at 4:30pm!
Toko Wax guru and Junior Olympic Nordic coach Nick Baic will be demonstrating best practices for both grip and glide waxing, plus tricks of the trade that he has learned through his long career as a skier, coach, and wax tech. He will also highlight some key products from Toko, one of the best wax makers out there. There is no charge for this clinic. *Toko Wax Special – EXTRA 10% off Toko Waxes after the wax clinic!
Following the Wax Clinic is the XC Ski HQ Team Dinner! If you are on our Michigan Cup ski team, or are interested in joining, please join us for our annual Team Potluck Dinner Party after the wax clinic (approx 6:00pm). Bring a dish and/or beverage to pass, and please be sure to RSVP to info@crosscountryski.com.
*A Note on the Weather!
The forecast is currently looking cold enough for us to be able to make plenty of snow for this clinic. However, if the weather turns against our favor and we don't have enough snow, we will reschedule the ski clinic to December 16th.
<>
Visit XC Ski Headquarters Website >>>>
<>
Cross Country Ski Headquarters – News and Specials via Facebook
<>
Visit Cross Country Ski Headquarters on Facebook >>>>
<>